Written by Jessica Mace, Cancer Wellness Center participant and Co-founder of www.carebetter.org
The Cancer Wellness Center says that its mission is to "improve the emotional and physical well-being of people affected by cancer." And it does just that – through lectures, wellness classes and counseling/support – all things you probably already know if you are reading this post today. What might be less apparent is that the Center is truly committed to helping all of those impacted by a cancer diagnosis, not just the patient. Patient education seems like a field that would be focused on the patient themselves: the person who is enduring the physical experience of cancer treatment and trying to out-strategize the disease from returning to or spreading throughout their own body. But Supporters (and not just primary caregivers) can absolutely benefit from additional knowledge and improved understanding, which can positively impact well-being and even maybe outcomes.
I know this firsthand because of my parents' experience with the Cancer Wellness Center. When I was diagnosed with Stage IV Breast Cancer at age 35, they turned to the Center in search of answers to all the questions that weighed on their minds. They lived in the community in which the Center is based, and my mom was aware of it because of passing it on her way to work for several years, never imagining the role it would play in her life.
After my diagnosis, my parents were desperate for knowledge, both to inform and empower themselves to take action in this new, scary reality. They didn't have much prior experience with cancer in a young adult, and they lived far enough away that seeing me frequently wasn't going to be easy. They found the classes at the Cancer Wellness Center to be a rich resource of trusted, reliable information from experts that calmed fears and suggested meaningful action. It also provided emotional support, offering answers at a time when there are so, so many questions. The Cancer Wellness Center was "somewhere to turn" when they didn't know where to turn. My mother attended sessions on a variety of topics: nutrition, cooking, post-traumatic stress disorder, metastases, the uneasiness often experienced after treatment, and the experience of being a caregiver. She found such solace in meeting people with whom experiences and information could be shared. And I benefitted as well! She would routinely pass along her newfound knowledge to me, and I do not know when or if I would have ever learned some of the things she shared with me from those sessions.
I am not an expert in psychology, but I do believe there is a comfort that many of us take in having something we can *do* when we see someone in pain. Few of us have the skills to actually make cancer go away (if we aren't surgeons, oncologists, researchers, etc), so we are often left with a feeling of helplessness. When our heart aches for someone and what they are facing, I believe there is a unique type of medicine that comes from performing acts of service. And we don't know what these acts are without information, education, and community – all of which the Cancer Wellness Center offered to my family.
Fast forward five years – five years that have included the backdrop of long-term cancer treatment – my appreciation has grown for the transformative power of knowledge in challenging situations, not just for patients, but also for those standing by, looking for ways to show their love and care. This inspiration is what drove me to develop a website called www.carebetter.org. The website has three main uses: a tool for patients to find products to make their experiences easier, an extensive list of cancer resources, and a guide for supporters. The guide of supporters is designed to be somewhere for loved ones to turn, in order to learn the best ways, products and gestures to support the patients close to them. In this respect, our motivation rings true to the themes we just discussed in the way my parents were able to leverage the Cancer Wellness Center as supporters, rather than patients. A cancer diagnosis can be a very difficult time to know how to show your love, and www.carebetter.org is designed to do just that, by being a trusted source of education and information, supporting those who want to support patients.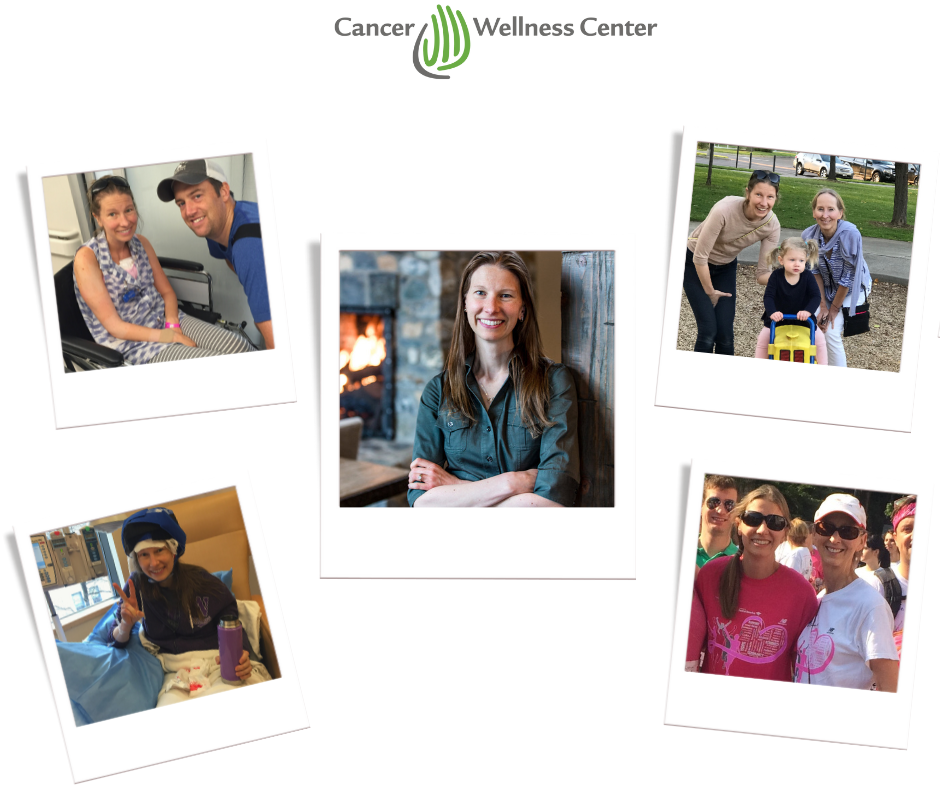 https://www.cancerwellness.org/wp-content/uploads/2021/12/jmace_photo2-e1642006189807.jpg
887
1024
Savina Chacheva
https://www.cancerwellness.org/wp-content/uploads/2020/12/logo-300x90.jpg
Savina Chacheva
2022-01-12 11:24:15
2022-01-12 12:24:49
Participant Story